Build your Credit with the Score Mastercard
®
by DND
Start building the life you've always
dreamed about
The Score Mastercard offers personal and business secured credit
cards that helps you break through bad credit, rebuild, and reach
your financial goals.
29.99% APR
Representative (variable)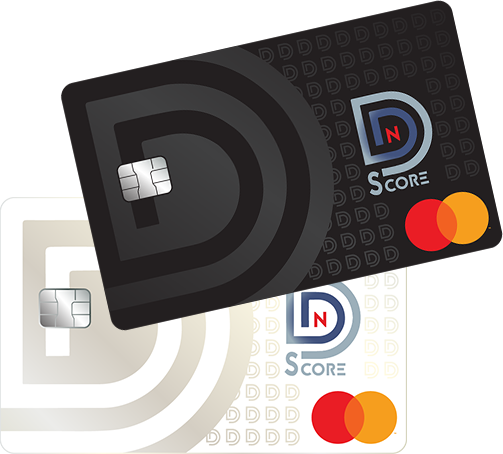 Representative Example: Amount of Credit: £1,200.
Interest Rate: Representative (variable) 29.99% APR.
Purchase Rate: 0%. One-Time Credit Access Fee: £120.
Monthly Fee: £19.99. Terms and conditions apply.
Why the Score Mastercard?

For anyone with less than perfect credit, newcomers, and entrepreneurs, the Score Mastercard by DND is the fastest way to get your credit back on track.
How the Score Mastercard Works
It's quite simple really. Credit is built when you develop a history of paying bills on time - things like credit cards, lines of credit, and loans. With the Score Mastercard, you decide what credit limit is best for you as you pre-fund your approved credit limit to DND. Just start using your card for everyday purchases like a regular credit card, and consistently pay your bills on time. That payment history is reported to the UK credit agencies, and your credit history is established. Voila!
Our founder had to build his credit, just like you!
Score is 25 years in the making.
Kamran Bill Dost, our founder, faced the challenge of having to build his credit almost 25 years ago. His frustration with the experience drove him to develop the Score Mastercard.
The card he wished he had all those years ago to help him build his credit.
Let our Score Mastercard by DND help you attain financial freedom with an improved credit score!
Rev. Dr. K. Bill Dost
Score Card Founder
The Founder's Tale:
The Genesis of Score Mastercard:


At the age of 21, Bill found himself in possession of a promising career but a faulty car. After several trips to the mechanic, he resolved to lease a new vehicle. However, his credit score proved to be a significant obstacle when he visited the dealership. Even a used car lot was out of the question, and he couldn't secure a £1,500 repair loan. This experience left him feeling embarrassed and frustrated, and he had to turn to his father for assistance once again.
Determined to change his circumstances, Bill delved into the intricacies of credit and became an authority on the subject. He even authored a book to assist others in similar situations. He developed a reliable system that aids both individuals and businesses in building their credit and reclaiming their lives. As the founder of DND Finance, Bill created the Score MasterCard, a solution that enables individuals with poor, limited, or no credit to systematically enhance their credit score without undue hardship or stress.
Join the Score community today and take charge of your financial future.
Rev. Dr. K. Bill Dost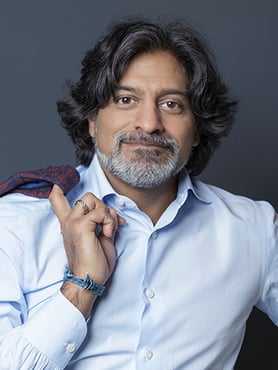 Why Build Credit?
We've all got dreams. But for many, every time you try to get ahead, you get knocked down with the word "no". No, you can't get this credit card. No, your company doesn't qualify for this working capital loan. No, a mortgage is out of the question. When you build better credit, not only do the "No's" go away, but the Yes's come with better interest rates, higher limits, more options, and more negotiating power...ultimately helping you achieve your financial goals.